Southam in WW1
Centenary Archive
Honouring those who died and all who served

Acting Corporal Bernard James Burnell (30099)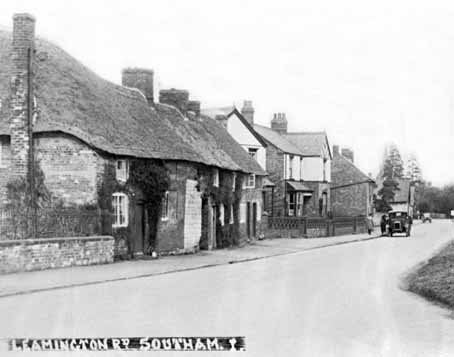 Bernard James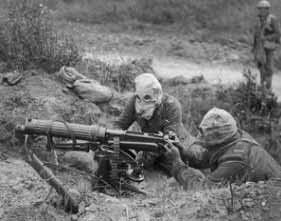 Burnell, born in 1892, was the sixth son of Omer and Harriet Burnell, one of four sons who went to war and brother of Lily who was a VAD at the Red Cross Hospital in Southam. The family lived on Leamington Road and as a young man he worked as a butcher's assistant.
In the spring of 1914 he married Rose, daughter of farm labourer Tom Thornicroft and his wife Eliza of Napton. Before her marriage, Rose worked as a scullery maid at a girls school in Rugby. The couple lived in George Street Stockton.
Bernard enlisted in 1914 and went through WWI serving in the Machine Gun Corp. He left behind the peace and quiet of Southam and endured the roar of the machine gun. In this photograph (IWM q3995) a Vickers machine gun is manned by members of the Machine Gun Corp equipped with anti-gas helmets during the Battle of the Somme, July 1916.
So far nothing more has been learned of his military service[1] but lots can be found in the local papers about his post-war activities over the years. He was a quarry man and he was badly injured in 1937 when a large stone fell on him at work and he was taken to Warneford Hospital and had eight stitches. He was fined 2s 6d on several occasions: for riding a bike without a lamp (1926), letting his dog loose late at night (1923) and letting his chimney get on fire (1936).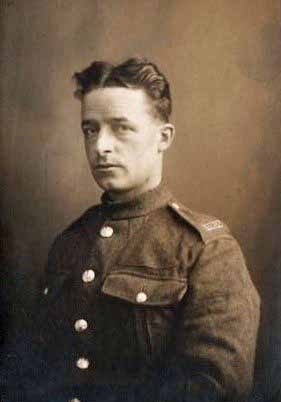 The most notorious coverage is his participation with more than thirty other Stockton men in the 1924 strike. They appeared before magistrates in November 1924 for stopping two men from going to work. Intimidation was suggested by the prosecution and denied by the defence. The Trades Dispute Act made it lawful to endeavour to persuade people not to go to work so it was a case that created much debate in the Southam court and extensive press coverage. Thirty men were acquitted but six men including Bernard Burnell were sent for trial by jury on 10th January 1925. Five including Bernard were found guilty and fined £2 and another man was sent to prison for two weeks.[2]
Just before WW2, Bernard and Rose moved to St. John's Terrace, Leamington Spa and there he died in 1965.
[1] Bill Burnell has shared these photographs of Bernard Burnell and his family
[2] This case was extensively covered in Warwick and Warwickshire Courier, Leamington Courier and Rugby Advertiser between Nov 1924 and Jan 1925.