Southam in WW1
Centenary Archive
Honouring those who died and all who served

Private Charles Adams
           Charles Adams served in the Royal Warwickshire Regiment alongside his pal Albert Hicks. His daughter, Mrs Josie Fell remembers he said he was in Ypres in 1916, that he was in a guard of honour when the king arrived at Birmingham Station and that after the war he served in India. More is not known of his service but the photograph shows him in later life with his British and Victory medals.
            He was born in Banbury in 1897.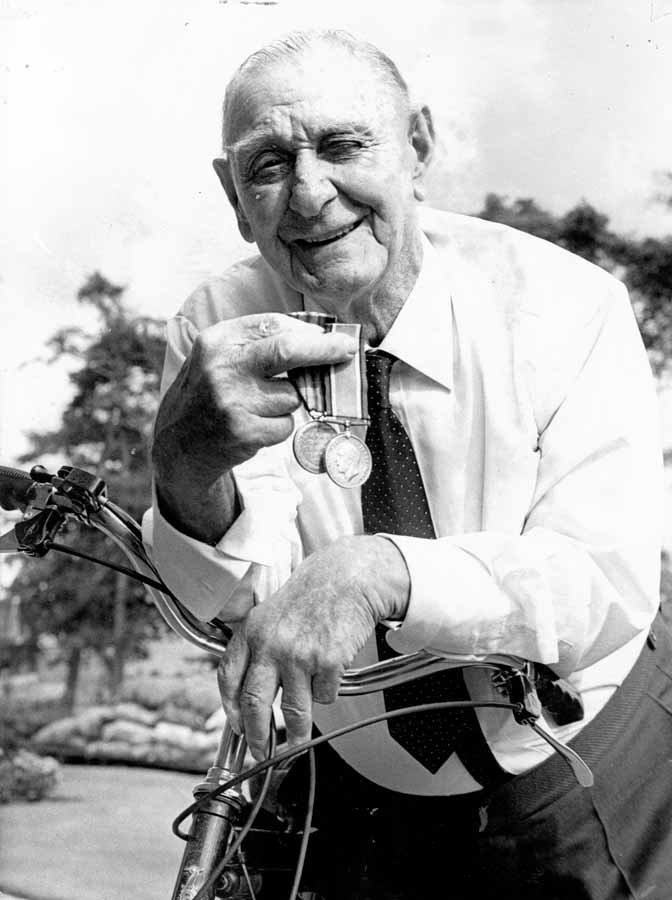 As a small boy his widowed mother Amelia supported her family – young Charles and older girls Nellie and Maud – by chopping and selling wood. Eventually Amelia married a rag and bone dealer William Henry Gray and in 1911 Charles was living with them in Park Jetty, Southam.
            In 1931 Charles married Kathleen Grace Gardner who during the war had been in service with Dr Omerod. After the marriage in Stockton Church they settled in Southam in the cottages off Coventry Road above the Co-op. Five children were born to them – Michael, Mervyn, Josie, David and Peter. Sadly David died as an infant.
                Charles lived to the age of 95 and died in Southam in 1992. He is buried in Long Itchington.