Southam in WW1
Centenary Archive
Honouring those who died and all who served

Corporal Bertie William Stone (796)
Bertie William Stone was born in 1893 one of eleven children of William Henry and Anna Marie Stone.  The couple were not well off.  Anna came from Norfolk and there they started married life and three children were born before they moved to Southam where Bertie was born.
They moved to Gaydon and by 1911 they were all living in 12 Chandos Street, Leamington where they mostly worked in the service industries. Bertie's father was a jobbing gardener, his mother a shop keeper, his eldest sister Edna was a theatre attendant,  Bertie worked as a shop assistant, sister Winn was a shop assistant for Singer sewing machines, brother Cecil was a printer and 16 year old John was an errand lad. Only Christopher his elder brother seems to have a military career being stationed at Budbrooke .
Quite when Bertie signed up is not known but he joined the Seaforth Highlanders (the Ross-shire Buffs). This image shows a typical group in the battle dress, kilts and bonnets that Bertie would have worn in battle.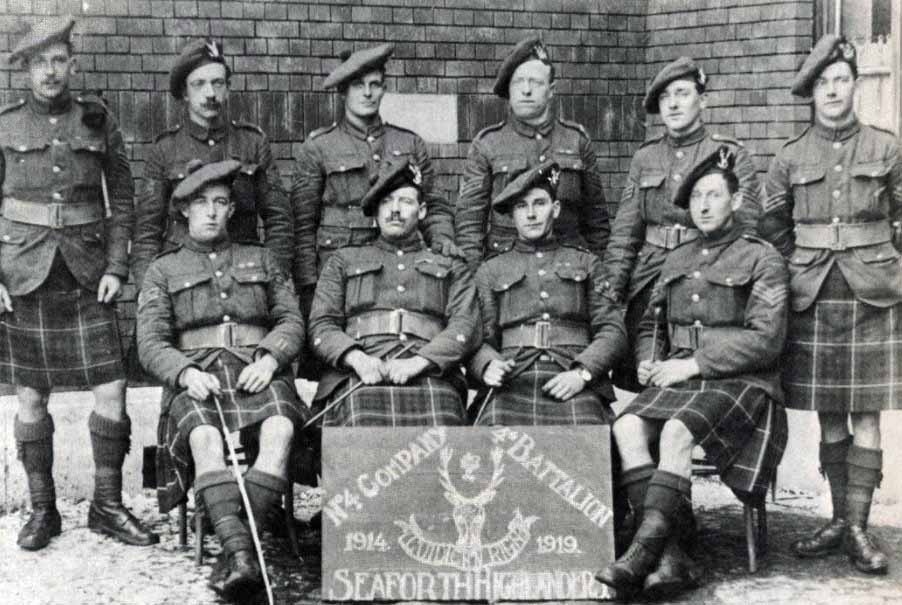 The Seaforth Highlanders were involved in the second Battle of Ypres in 1915. He died in action on 6th June 1915 and is buried at Cabaret-Rouge British Cemetery.