Southam in WW1
Centenary Archive
Honouring those who died and all who served

Private Davis Oldham Hillier (2278)
Mr and Mrs W. J. G. Hillier of the White House, Bascote Heath lost their second son on 3rd August 1916.  Two years earlier their youngest son Douglas had died on the third day of the war when his vessel HMS Amphion was sunk.
Although not traditionally farmers, the family had settled at the inherited farm in Bascote in the early part of 20c. Davis worked as general labourer on the farm until he went to Australia in 1913 where he worked on a sheep station in New South Wales along with his older brother Harold.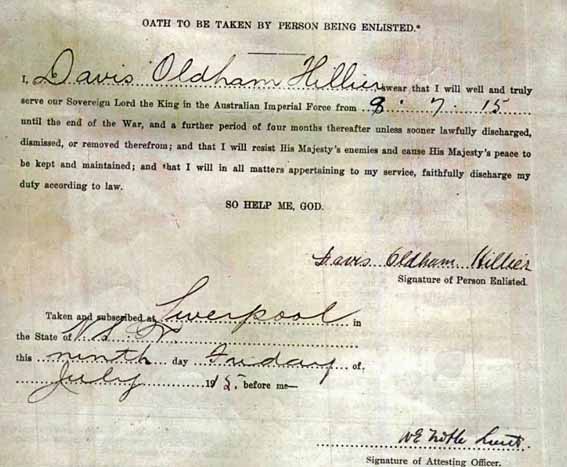 Private Davis Oldham Hillier enlisted in the Anzacs in Liverpool, New South Wales in July 1915. He took part in the fighting on the Gallipoli Peninsula until the evacuation then after a short spell in Egypt he was sent to France. He was serving with 20th Battalion Australian Infantry when he was killed on 3rd August 1916. He was twenty-six years old. He is buried in Gordon Dump Cemetery, Ovilliers-la-Boisselle, France.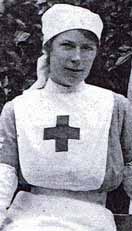 The history of the Hilliers including Southam VADs Nellie Hillier (see below) and Dorothy Fulleylove (who married the eldest son, Harold in 1920), and copies of family photographs has been generously shared by Mrs Margaret Grant.[1]
Margaret is the daughter of Harold and Dorothy and niece of these young people who served in WWI. She has visited the memorial to the Anzacs in Australia where her uncle is commemorated.
[1] Mrs Margaret Grant interview with Chris Jerome and Val Brodie 14 October 2014.