Southam in WW1
Centenary Archive
Honouring those who died and all who served

Midshipman Alexander Davidson Lattey (228)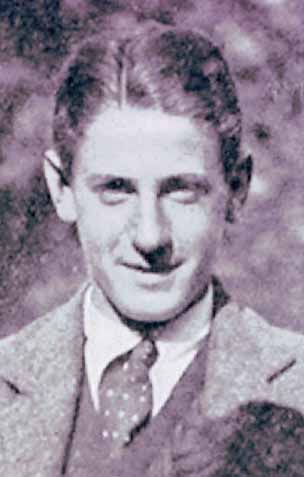 Alexander was the second son of local GP Dr Walter Charles Lattey and his wife Aimee Grace. Mrs Lattey's brother Captain Davidson was killed in action just two days before the death of her son.
Alexander Lattey was seventeen-years old when he died, lost at sea.  From prep school he went to Osborne College on the Isle of Wight which was used as an annexe of the Royal Naval College, Dartmouth. At the outbreak of war, fourth-year officer cadets instead of continuing their training at Dartmouth, all went to sea. On August 14th 1914 Alexander Lattey was gazetted midshipman and posted to HMS Hawke as aide-de-camp to the Captain Hugh Williams. As Alan Griffin has said 'Within a few days of his posting, Alexander Lattey and the crew on board HMS Hawke were steaming out into the cold grey waters of the North Sea as part of the Northern Patrol'.[1]
Operating as part of the Grand Fleet out of Scapa Flow, the intention was to protect a convoy which had left Canada on 2nd October carrying 30,000 men plus equipment. The cruisers adopted strategies to avoid the U boats for U9 had recently taken out three cruisers in one action; they were varying speed, shifting course and keeping apart. On October 15th after setting sail at 9.30am HMS Hawke stopped to collect post from another ship; at 10.30am, U9 surfaced and hit the cruiser mid-ships. Only two boats were able to be launched as the ship sank in ten minutes. Midshipman Alexander Lattey was one of 524 ratings and officers lost; there were only 70 survivors.[2]
Alexander Lattey is commemorated on the Royal Navy Memorial at Chatham and his parents erected a tablet to his memory in the south aisle of the Parish Church in Southam.
[1] Alan Griffin, Lest We Forget. Alan gives more details and includes a story from a survivor and reproduces war time magazine coverage (p.12-13)