Southam in WW1
Centenary Archive
Honouring those who died and all who served

Able Seaman Douglas Ralph Hillier J.17842
Mr and Mrs W. J. G. Hillier of the White House, Bascote Heath lost two sons in WWI. Their third son Able Seaman Douglas Ralph Hillier aged nineteen years was killed on August 5th 1914, the third day of the war. He was serving on the light cruiser HMS Amphion tasked with clearing mines when it was sunk in a mine explosion in the English Channel. Together with 140 men from this ship he is recorded on the Plymouth Memorial.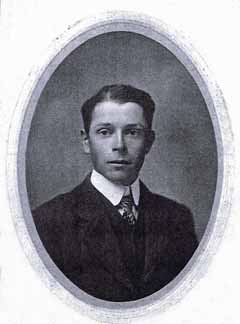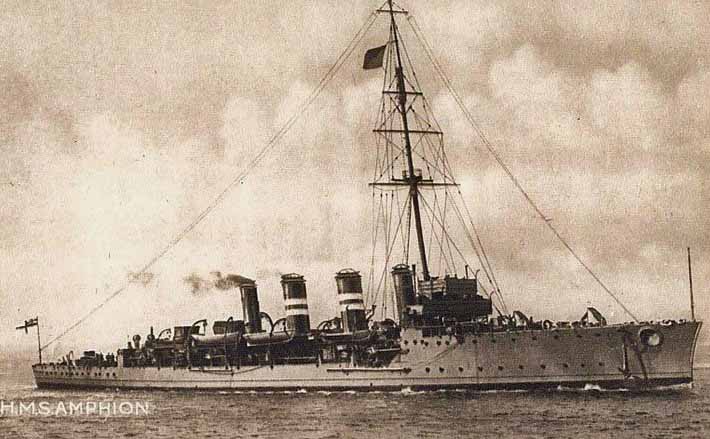 Before joining the navy Douglas had worked as an under-waggoner on his father's farm at Bascote.  They were not a traditional farming family; his father, a Londoner, had been in textile design and trade before inheriting, via his wife's family, the farm at Bascote.
The history of the two brothers who were killed and details of two of Southam's VADs Nellie Hillier and Dorothy Fulleylove (who married the eldest surviving son, Harold in 1920), and copies of family photographs have been shared by Mrs Margaret Grant.[1] Margaret is the daughter of Harold and Dorothy and niece of these young people who served in WWI.
[1] Mrs Margaret Grant interview with Chris Jerome and Val Brodie 14 October 2014.