Southam in WW1
Centenary Archive
Honouring those who died and all who served

Lt. Ivan Beauclerk Hart-Davies
Lt. Ivan Hart-Davies was born at Huntingdon in 1878 the eldest son of the late rector of Southam. He was killed in a flying accident on 27th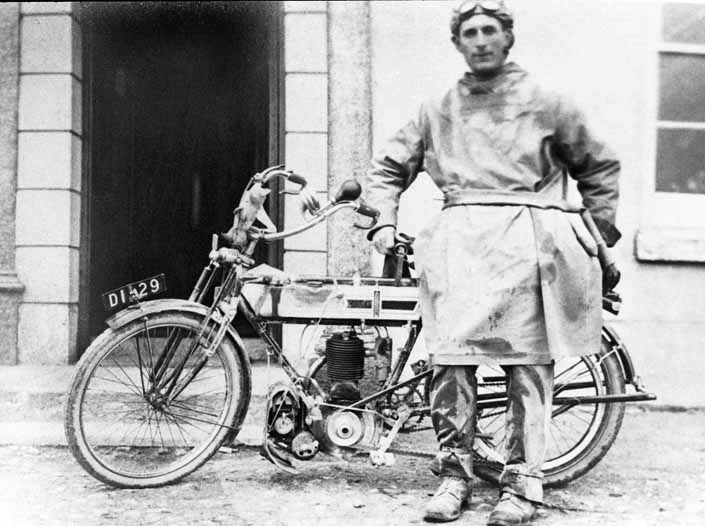 July 1917 just before he was due to go to France. For his mother, Mrs Florence Hart-Davies, it was a second tragedy as her husband Rev. John Hart-Davies had died just two months earlier.
Educated at King's School Canterbury where he played rugby and cricket, throughout his life Hart-Davies led an active, sporty and at times daring life. Not only a record-breaking motor-cyclist and motorist (details of his record-breaking stunts are enclosed overleaf in a newspaper piece from 1917), he had success in bob-sleigh, played club rugby, was a dedicated Scoutmaster who rose to be a Assistant District Commissioner of Scouts, and was a qualified pilot. He tried, but failed, to get into the Indian Police, worked as a school teacher and latterly set up an insurance business in Rugby.
The following is taken from his school's Roll of Honour: 'On the outbreak of war he tried to join up but was rejected on the grounds of his age but due to his flying experience he applied for a commission in the Special Reserve RFC in 1916 and became a flying instructor at no 2 Auxiliary School of Aerial Gunnery at Turnberry in Scotland. On 27th July 1917 he took off from Northolt aerodrome in Britol F2B A7103 with Lieutenant Miller as his observer.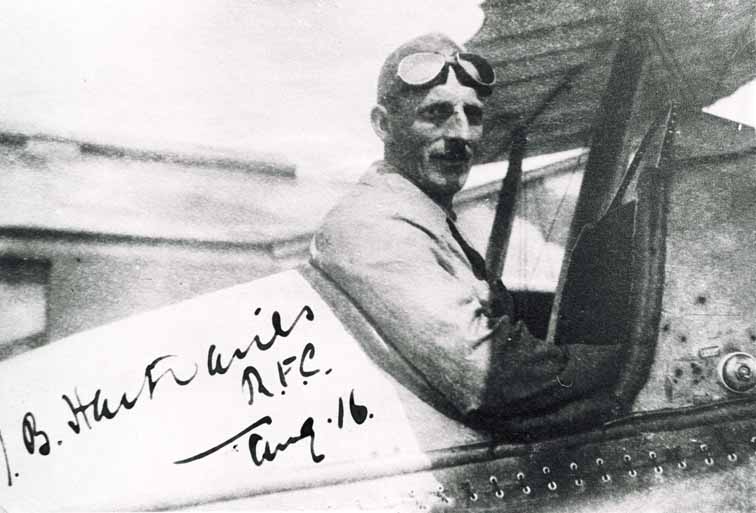 As he came into land the aircraft suddenly nosedived and crashed. Ivan Hart-Davies is said to have died from "the shock of the fall" while Lt Miller was injured'.
A brother officer wrote "A gallant fellow whom we all liked immensely and are deeply grieved that he should have been fatally injured when he so much wished to go to France, where doubtless he would have won honours".[1]
He was buried in Southam with full military honours and is also commemorated on Norwich Union Fire Insurance Society War Memorial in Rugby.
The photographs are from Southam Heritage Collection.
[1] King's School Canterbury Roll of Honour www.hambo.org/kingscanterbury