Southam in WW1
Centenary Archive
Honouring those who died and all who served

Private Frederick William Constable (? 18366)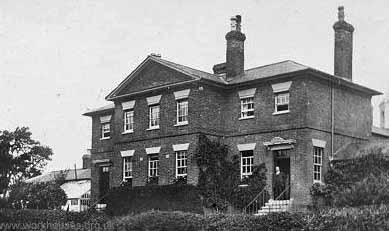 Fred's life was a harsh one – illegitimacy, prison and then death on the Somme.  Fred Constable was born on 4th May 1893 in Southam Union Workhouse, the illegitimate child of eighteen-year-old Rose Constable.
Rose married two years later and as Mrs Rose Kibbler of Leather Street, Long Itchington she had, in 1911, a household consisting of farm-labourer husband Walter and nine other children.  According to the 1901 census Fred spent time living with his grandparents in Long Itchington.
Aged fifteen he joined the 7th Royal Warwickshire Regiment, part time 'Saturday-night' soldiers who drilled regularly and went on two-week training camps annually.  But things went wrong. He attended and passed (3rd class) an education training day in Lichfield in March 1909 but by the end of the year he was dismissed from RWR having committed a felony, a civil crime.
He appeared before magistrates in Birmingham twice, and finally was sentenced to two years hard labour for stealing a bicycle. In 1911 he appears on the list of borstal inmates in Rochester, Kent.
Thereafter details of his military history are cloudy. (His attestation papers have proved elusive in 2016). His service number may be confirmed as 18366 in which event he was in the Northants, and was killed along with 303 others at Trones Wood on July 14th 1916. They were attempting, along with the 12th Middlesex, to clear out heavily defended German positions in the wood.
His body was not identified and he is commemorated at the Thiepval Memorial. Here again CWGC does not give any corroborating detail and there were many men called Frederick Constable in the conflict. One 'F.W.Constable' in the Northants of Berry Lane, Wootton, Northants, left his effects (about £4.00) to a woman in her thirties Miss Sophie Hannah Alliott of Wootton. This may not be the Warwickshire Fred, for he named his mother as 'next of kin'.
What seems certain is that Frederick Constable, born in the workhouse at Southam, died for his country. Sadly, he is not commemorated on the memorial at Southam, where he was born, nor in Long Itchington, where his family lived. A cross has been placed on the Thiepval Memorial on behalf of Southam Heritage Collection in 2016.  Pictures taken by local historian Malcolm Thomas are shown below.