Southam in WW1
Centenary Archive
Honouring those who died and all who served

Private William Charles Burnell (1884)
William Charles Burnell was born in early 1878 son of James and Maria Burnell.  He was brought up in Southam in a thatched cottage on the Leamington Road and in 1898 he married a local girl, Jane Pardington. They lived at Glebe Farm, Stockton where William Charles worked as a 'greaser' at the quarry. (We are using his full name throughout as there was a cousin and near contemporary 'William Thomas Burnell' in the town and confusion can arise especially if just 'Bill' is used.)
 According to Alan Griffin, William Charles was serving as a Private in the 2nd Royal Warwicks when he wrote to his wife 'I think it will be a long war, and those who see the start and finish can shake hands with themselves'.[1]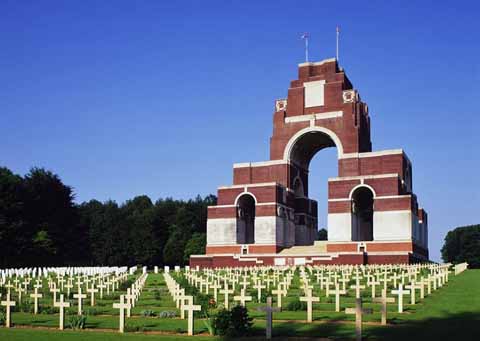 Men of the 2nd Warwicks were amongst the troops taking part in the major offensive Festubert which began on 15th May 1915. Details of the early morning action are given in the War Diaries.  All companies attacked 'with great dash and quickness' and the complex action took place from 2.00am until 8 pm when, after 18 hours of fighting, the survivors left the field to proceed to new billets. Casualties of officers and men were 26 killed, 160 wounded and 21 missing.  As his pal, William Moore, from Long Itchington, later explained, a German shell had exploded against four soldiers killing them all outright.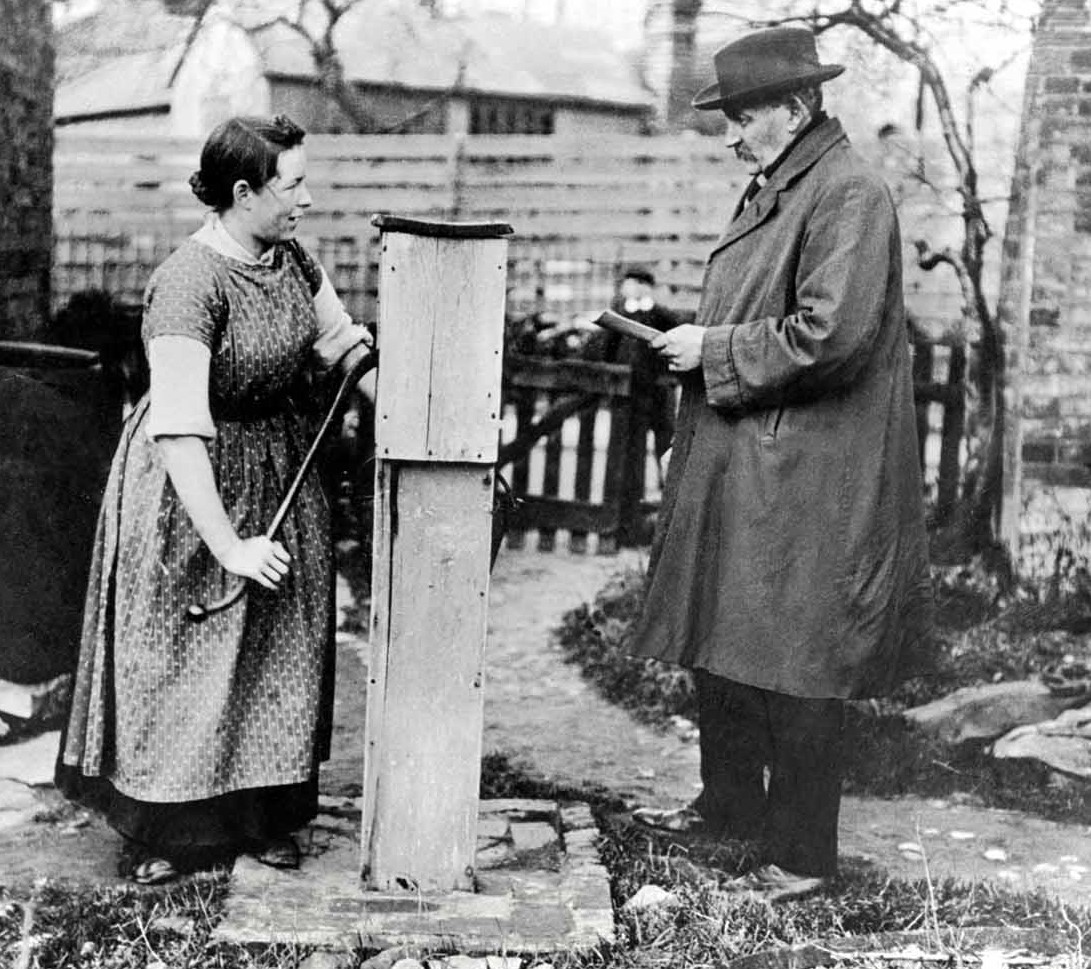 Private Burnell was killed but his body was not found; he is commemorated on the Thiepval Memorial.
 His death left his wife Jane a widow with eight children, the youngest just two years old, to support. Pictured (left) at the pump is Mrs Burnell being signed up by overseer Arthur Rawbone for war work.
[1] Alan Griffin in Lest We Forget (p.22) gives more details of the correspondence to the family.
Thanks also to Bill Burnell for his help in tracing the photo of William Burnell's wife Jane.