Southam in WW1
Centenary Archive
Honouring those who died and all who served

Private John Edward Bull (11329)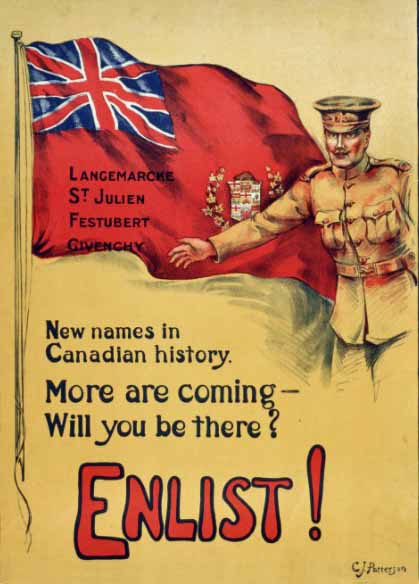 John was born in 1894 and left for Canada with his family in 1904. (For more family details see Sergeant George Riley Bull and Nurse Ida Bull). Both men sent money home regularly from the war naming their younger sister Nellie as next of kin.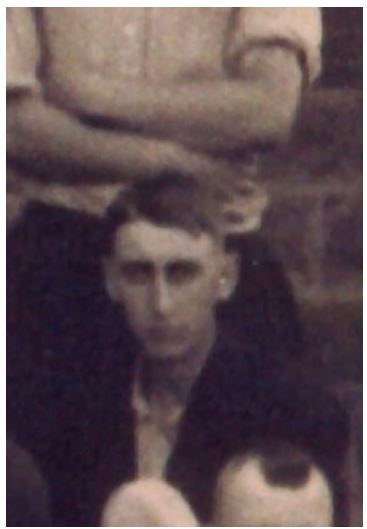 The census of 1911 shows the widower George living in Canada with his younger daughter nineteen-year old Nellie and teenage sons: John who worked as an electrician and George who was a labourer. By then Ida had left home and was working as a nurse at the Royal Victoria Hospital, Ontario where she lived in the nurse's home. The family home was at 22 Walnut Street, Brantford, Ontario. Today this is a wooded, leafy suburb with elegant small detached houses surrounded by gardens.
Like his brother John served with CEF enlisting at Valcartier, Ontario on 23rd September 1914 in the 4th Central Battalion of the Canadian Infantry. There was strong pressure on 'expat' British men to enlist as Canadian posters from the time show.[1] Private Bull arrived in France in August 1915.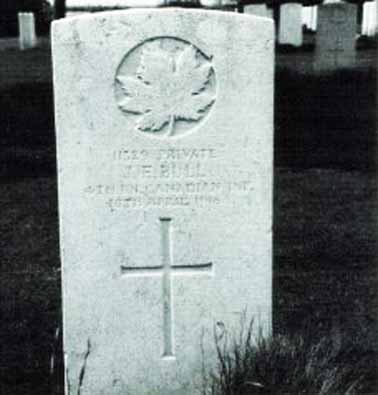 There were enormous losses by the Canadians on the Western Front and both brothers were killed. Private John Edward Bull (11329) died in action near Dickebush, Ypres onthe Western Front on 10 April 1916. His death was within a few hours of his Battalion commencing duty in the front line trenches at 'The Buff'. 
He is buried in the Chester Farm Cemetery at Zillebeke, near Ypres, in Belgium. His grave is pictured here,[2]  and like his brother George, he is also commemorated on the Southam Memorial.
[1] Wwwbac.bac-lac.gc.ca
[2] Photograph – Alan Griffin.
[3] Tommy Bull (thbull1973@gmail.com) from Tallahassee, Florida has provided much assistance in tracing details of the Bull family's involvement in WW1 and the Southam Heritage Collection is very grateful for his help.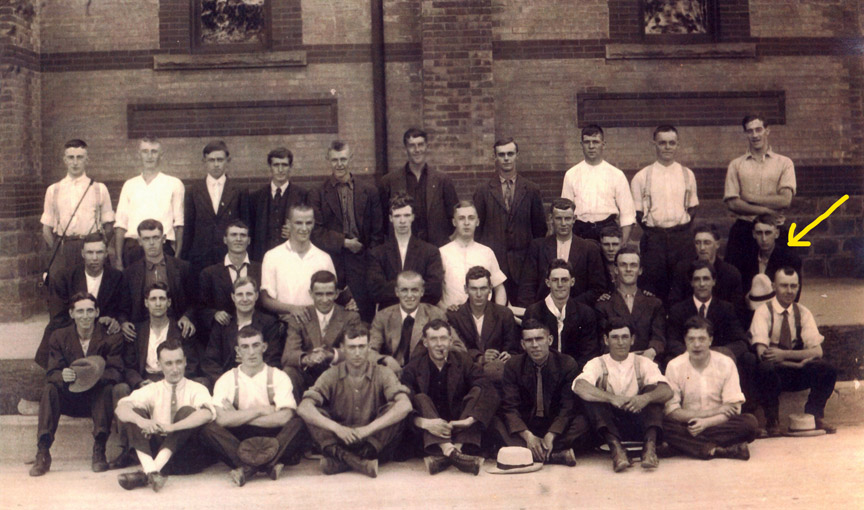 The image above is a group shot taken at the side of the Brantford Armoury. The men shown, are part of the first volunteers to leave the Bull's community (Brant County, Ontario, Canada). The image is part of 3 others taken on the section level. When these men went to Valcartier they were 174 strong. By the end of the war, John (pointed to by the arrow) and George Bull's community had sent over five thousand men and women.
Picture courtesy of Canadian Great War Centenary Association – http://www.doingourbit.ca/