Southam in WW1
Centenary Archive
Honouring those who died and all who served

Private Arthur Adams (1891 – 1916)
Arthur was the son of journeyman butcher Henry Adams and his wife Elizabeth (nee Evetts) who lived in Banbury Road, Southam. The eldest of a rapidly growing family, by the age of 20 years Arthur had left Southam and was working as a 'shop assistant' in a grocery and provision shop in Aston, Birmingham.
Later Arthur lived in Reddish, Cheshire and enlisted in one of the eight Manchester 'Pals' regiments. These regiments were formed by civic recruiting committees in response to Kitchener's appeal.  These raw volunteers trained for eighteen months going into action often for the first time in the Somme.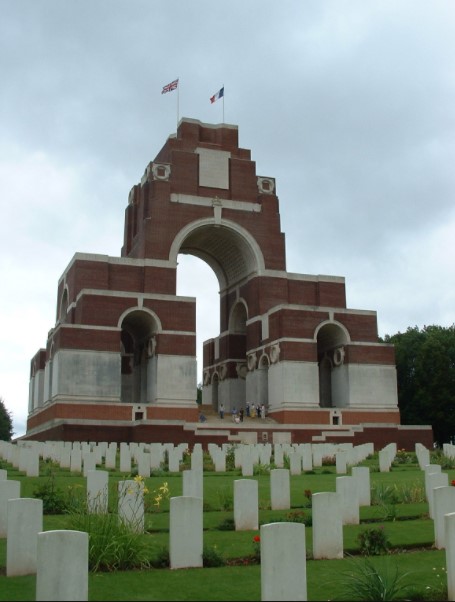 Arthur served with the 21st Battalion of the Manchester and they were involved in the action to take the German held stronghold of the village of Mametz. When they formed up in the trenches, according to the war diaries, they had a strength of 20 officers and 796 other ranks. Arthur Adams was killed on the first day of the Somme. The action was a success but most of Arthur's Battalion were wiped out.
The name of Private Arthur Adams (18776) is listed on the Thiepval Memorial where seven other Southam men are also commemorated.