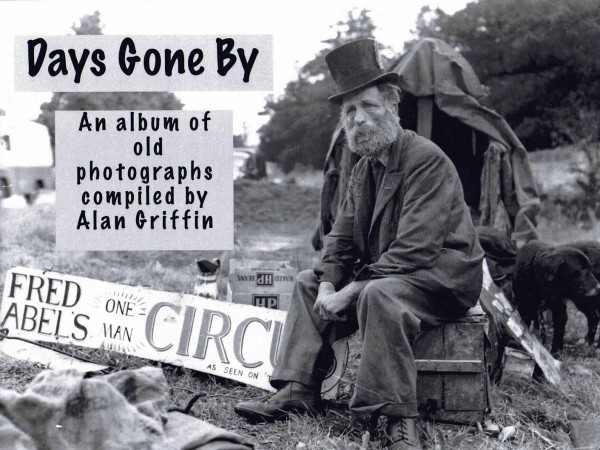 Days Gone By
"Days Gone By" is available from the Southam Heritage Collection at Tithe Place Community Rooms, High Street, Southam CV47 0HB for £6.00. (P&P £1.75) – please make cheques payable to Southam Heritage Collection. You can also order and pay online (or instore) using your credit/debit card by clicking on this link.
Or email southamheritage@hotmail.com if you are purchasing from overseas or call Linda Doyle on 01926 814214 for more details.
Quite a few years ago Alan Griffin produced several books of old photos of Southam and the surrounding villages. These books are still much sought after and are sadly now out of print, but they do sell for extremely high prices on eBay when copies occasionally become available. Alan authored the books based on a lifetime of collecting photographs from local people who were happy to share them with him.
Now we have a new book of new photos – well, not exactly new since some of them are nearly 100 years old, but they will be new to most people in that quite a lot of them have not been publicly available previously. Alan has pulled these photos together to produce a 40 page book together with a lot of extended captions, or mini stories, about the photos.
This book is exclusively available from the Southam Heritage Collection and Alan has very generously donated all revenue from sales for the benefit of the Collection. All photos in the book are the copyright of the Southam Heritage Collection.