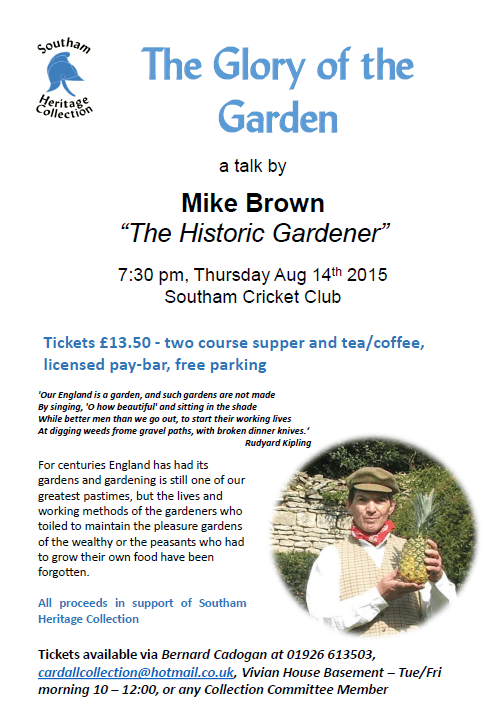 2015 Social Event
This year's social event is being held a little bit earlier than previously to avoid clashing with our AGM. It will be held on Friday Aug 14th at the Southam Cricket Club. There is ample parking at the Cricket Club and the evening will include a two course supper followed by tea/coffee and an after dinner speaker. There will be a pay bar for those who do not have to drive and the evening will start at 7:30.
Our after dinner speaker this year will be Mike Brown who will talk about
'The Glory of the Garden' – The Victorian and Edwardian garden and the gardeners who did the real work. Based around Kipling's poem, it includes planting, different garden areas, how the gardeners lived and the work involved.
See Mike Brown for further details on Mike and his work.
Tickets are the same price as last year – £13.50 – and usually sell out quickly since numbers are limited to 60 attendees. They may be obtained from any Committee member or from Vivian House, Market Hill on Tuesday and Friday mornings.