Membership
Join the Friends of the Cardall Collection and help support our work. Click here or on the picture for details.
Volunteer
Want to help with our work? There are many possible ways you could contribute. Click here or on the picture for details.
Centenary Archive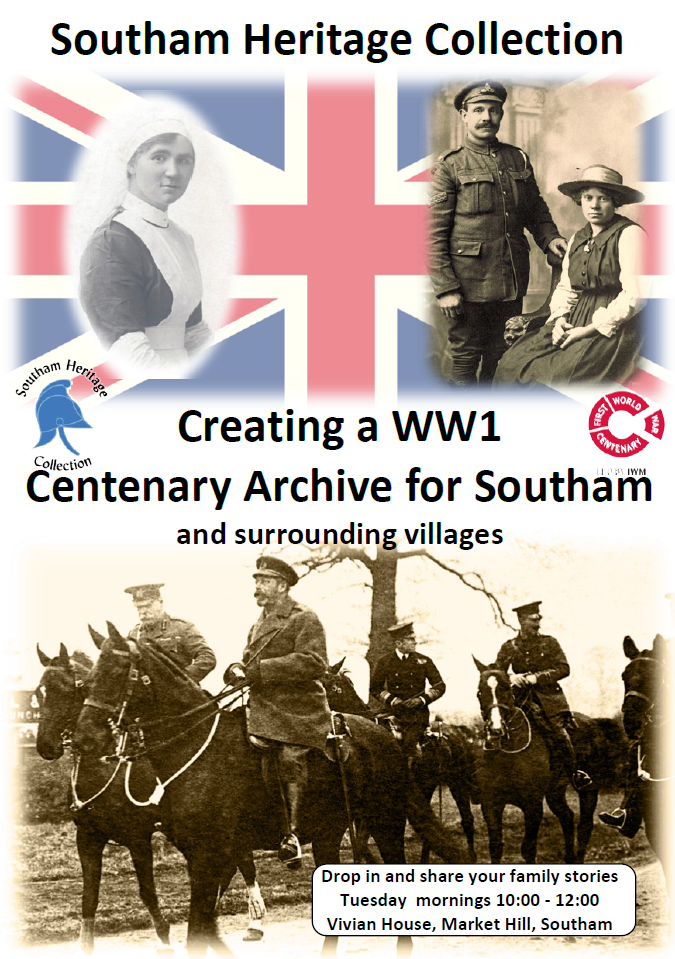 Today, there are only four of Southam's once well-established public houses left in town, yet it was said that Southam had a public house for every 60 persons living there and indeed, the 1901 census records indicate that there was still one public house per 149 persons in the Southam licencing district. So why was this particularly so at Southam?
Ale or beer has always been a part of the British diet, because the process of brewing made it safer to drink than water, but the 'Inn' offered much more with full refreshment and accommodation for passing merchants, court officials, farmers and pilgrims, as well as providing centres for markets, fairs, auctions, gambling, gentleman's sports, travelling theatres and many other businesses and entertainment.  The warmer, inner rooms and bedrooms provided comfort for the gentleman, while the bar and outbuildings provided simpler accommodation for the labourer, each keeping to their own area.
Open May 29th  – Sept 30th 2017, Tuesday and Saturday mornings 10:00 to 12:00.  Admission free.
Venue: Vivian House basement, entry off Park Lane (CV47 0HF).
Contact us for group visits at other times.
We are creating an archive of stories – a Centenary Archive – which will culminate in a major exhibition during 2018. In the Centenary Archive we are including stories from people who had relatives living in and near Southam during WW1.
We are researching:
Southam WW1 service men who lost their lives
Widows and orphans – how they remade their lives
The wounded and survivors – what the future held
Former Southam men who served in the Canadian and other armies
Nurses, VADs and medics from Southam
Patients from The Grange Red Cross VAD Hospital
Troops billeted in Southam pre Gallipoli in 1915
Click here for a list of soldiers who gave their lives during WW1. Contact Val Brodie for more information and to share your details or call in on Tuesday mornings between 10 and 12:00.
Alan Griffin is a well known local historian and author of a number of illustrated books about Southam as well as his comprehensive story (Lest we Forget) about the men of Southam who gave their lives for King and Country in WW1.
The illustrated books are now out of print and sometimes change hands on sites like eBay for considerable sums. To date it has proved infeasible to reprint these books but Alan has now written a new illustrated book with the title "Wartime Southam 1939 – 1945".
Available now from Southam Heritage Collection at Vivian House, 21 Market Hill, Southam, CV47 0HN for £6.99 (P&P £1.50) – please make cheques payable to Southam Heritage Collection.